Turkish President Recep Tayyip Erdogan visited Delhi, India on Monday. He received an honor of doctors of letters from Jamia Millia Islamia University. After receiving the honor, he gave a speech.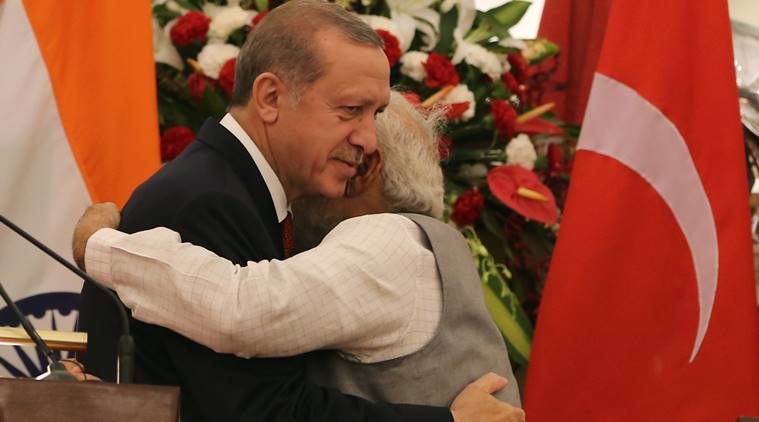 Before visiting India he gave a controversial suggestion to have a multilateral dialogue with Pakistan.
Kashmir is a bilateral topic and it will be solved that way with the neighbor country. J&K is a fundamental portion of India. This was made clear to Erdogan while discussing the Simla Agreement and Lahore Declaration.
Gopal Baglay, the external affairs ministry spokesperson, informed about cross-border terrorism issue which dogged Indians for 40 years and the proper manner to handle it. He didn't mention Pakistan in his discussion.
Erdogan had a long discussion with Modi Ji over the topic. The leaders of India and Turkey agreed on the fact that the act of terrorism is unjustified. They requested every country to try and stop the terrorism networks secretly working. They should also be capable of stopping the terrorists from crossing the border.