Bidhya Devi Bhandari, Nepal's President, visited New Delhi on Monday. It is her first overseas tour. According to reports, she will discuss with top Indian leaders to toughen bilateral connection between the two close countries.
She is expected to meet President Pranab Mukherjee and Prime Minister Narendra Modi. They will discuss ways to increase cooperation between the two countries whose relation witnessed some test of time after the agitation by the Madhesi community in 2016.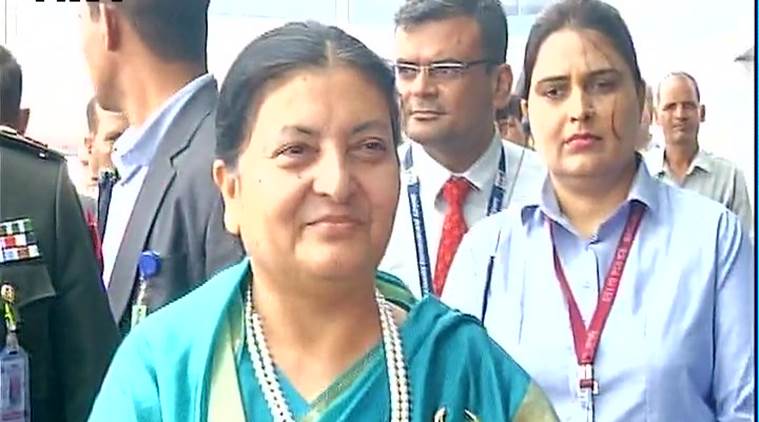 Hamid Ansari, Sushma Swaraj, Rajnath Singh and Arun Jaitley will join to meet Bhandari.
Bhandari was about to arrive in India in 2016. However, her trip got canceled because of some reason.